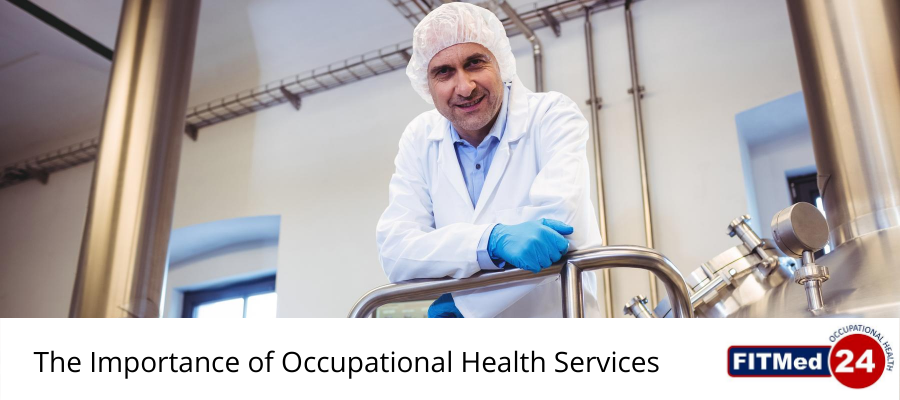 Health and safety, industrial, or occupational hygiene are all terms that are so frequently used interchangeably that it is easy to overlook the fact that they refer, not to a single science, but to a combination of many. One thing they all have in common, however, is that their aim is to ensure the physical and mental wellbeing of employees in the workplace. It is convenient to categorise their various efforts as either technical or medical, and it is the latter that may best be described as occupational health services.
It is the technical experts who are tasked with identifying any hazards that might pose a threat to the safety or wellness of employees. However, the responsibility for determining whether employees may have been affected by such hazards, or that they are sufficiently fit to perform those tasks that are expected of them, falls upon doctors, nurses, and other healthcare professionals with the necessary experience to provide these specialised occupational health services.
Every job poses its own challenges, some of which may be physical. Where this is the case, not everyone who applies for the job is necessarily capable of meeting its challenges. Consequently, one of the more common requests made to these specialists is to conduct a medical examination specifically designed to confirm or preclude an applicant's physical suitability for a given job.
Among the many industries in South Africa that now depend on these assessments on those organisations qualified to provide occupational health services are mining, construction, aviation, and haulage, as well as those employers involved in the preparation and production of food and beverages. The latter group is interesting in that it is the employee rather than the job that might pose a potential hazard. Their noses, mouths, and other sites must be swabbed and checked for the presence of pathogens, such as Salmonella and Staphylococcal species that could contaminate food and infect consumers.
The need to perform these cultures and any other laboratory tests that may be appropriate requires companies engaged in dispensing occupational health services to provide the necessary facilities and to employ suitably qualified staff to perform them. These services, incidentally, may not be limited to conducting medicals and lab tests.
Educating employers and employees about how to conduct their own safety measures can be every bit as important. This is why, FITMed24, one of South Africa's leaders in this field, has added a number of valuable SETA-accredited training courses to its extensive portfolio of on-site and clinic-based occupational health services. Courses cover knowledge of basic first aid and fire fighting, evacuation and emergency drills, as well as HIV and TB in the workplace.
Recent Posts
link to How to stop the spread of Coronavirus
COVID-19 is a new illness thought to originate in China. Lots of people call it Coronavirus, which is the family of virus it belongs too. It is a virus that affects your lungs and ability to...
link to 5 Benefits of Mobile Medical Testing
The human element of your business is, in fact, one of its greatest strengths. Having employees that are efficient, passionate, loyal, and healthy can take your business from average to amazing in a...