FitMed24 has more than seventy years of combined experience
About FITMed24? Our staff collectively has more than 70 years of combined experience in the field of occupational health and safety. This experience is drawn from many industry sectors within South Africa's dynamic and broad industry. These industries include mining, construction, transport, large-scale manufacturing, chemical, fuel, gas and many others. All our professionals are registered with their relative authorities and governing bodies. Our professionals practice their disciplines within the requirements of the occupational health and safety act of 1993 and the South African mining act. FitMed24 is the first company in South Africa to offer occupational health plans with multiple free benefits companies. We can honestly say: "we did it first."
We pride ourselves on High-Quality Standards
There can be NO compromise on quality regarding health within the workplace. Our equipment is calibrated periodically as per the manufacturer's requirements. The equipment is state of the art and calibrations in the clinic, and the mobile unit equipment is a standard practice within our organisation. Our equipment is SABS approved as well as holds international accreditation, and adheres to international standards with the respective authorities and agencies. Our medical certificates and supporting documentation attest to the quality of our medical examinations. We screen according to the various industry standards that are set within the Occupational Health and Safety Act of 1993. We screen according to the customer's health surveillance program and utilise world-class pathology laboratories for specific occupational blood and urine screening.
The Industries we service
FITMed24 provides Occupational Health Services to all industry sectors within South Africa and beyond. All occupational health services standards comply with current South African Occupational health legislation and Industry requirements. These services are provided at our Kempton Park clinic or with our mobile units, which travel nationally.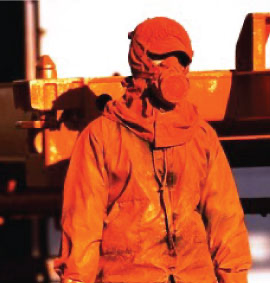 What do our customers have to say?
"I want to thank FITMed24 for their guidance and speedy assistance in helping our company to develop an Occupational Health and Medical program which we required for a construction project in Tshwane. They were instrumental in getting us onto the site within a very short time span because of FITMed24's mobile service that so efficient and highly professional. Having the medicals completed, onsite saved us much time on a project with very tight deadlines. Their ongoing support onsite keeps our company compliant. I can highly recommend FITMed24's mobile service for onsite medicals."

Alfred S – Limbro Park

"Due to the complexity of our medical requirements for our various oil and gas projects in Africa, we had to rely on two separate service providers to complete one medical. FITMed24 promised that they could complete the medical in house for us if we gave them the opportunity. FITMed24 and its management delivered on their promise and completed 55 medicals which included, Blood tests, HIV testing, X-Rays and a full medical for cross border purposes in one day. We received the employee medicals within three days of the clinic visit with all tests because the tests need to be verified by the relative laboratories. FITMed24 is our go-to company for cross border medicals."

Reiner vd H – Bedfordview
"We have utilised FITMed24's services since 2014 on various construction sites in Gauteng, Kimberly, Polokwane and the Northwest Province. My Occupational Health and Medical inspectors have the opportunity to use more than one service provider for tests. However, most of them turn to FITMed24 for their quick response. We have now appointed FITMed24 as our sole service provider. Our decision was based on their turnaround time on projects, reduced rates based on the number of medicals we complete per annum and the effective HIV awareness campaigns and free HIV screening that we receive for all our employees. The HIV awareness campaigns which FITMed24 conducts have certainly contributed to the wellness of our employees. FITMed24 has provided more than 800 voluntary HIV tests for our staff members on various projects. We have certainly seen a change in employee attitude when it comes to HIV testing."

Deon A – Bryanston
Although FITMed24 is not our preferred supplier for occupational medicals, we were required to obtain four quotes for a mining project outside of Gauteng. We required full medicals, including X-rays as per the surveillance program. Firstly FITMed24's cost was more than competitive compared to the three other quotes we received. Our company is an international organization that requires us to use established providers who have undergone a labour department audit and who are competent to maintain our medical surveillance program, which is currently in place. FITMed24 complied with all our requirements for occupational health and medical tests. FITMed24 was also very flexible and did not set unrealistic minimum quantities of medicals per site visit. We have now signed a 12 months contract with FITMed24 for the duration of this project. Lastly, FITMed24 has saved us R 210 000 on medical surveillance for this specific project. We will not hesitate to continue our relationship with FITMed24 in the future

T Maishela – Randburg
---