Book Your Occupational Health Medicals with FITMed24
When it comes to workplace health and safety in South Africa, it is the responsibility of the business owner and managers to ensure that working conditions are safe and healthy and also to ensure that new recruits are fit and able to carry out their intended tasks. By carrying out occupational health medicals on all new and existing staff members, you can ensure that you are hiring the right people and can also track staff members' health to ensure that the work environment is not negatively affecting your people.
 While we have a walk-in facility available, you can save time and money by having our team come to you. All of our medical staff members are professionals in the industry and have all the required qualifications, certificates, and experience required to carry out tests with accuracy and provide reports that are easy to understand.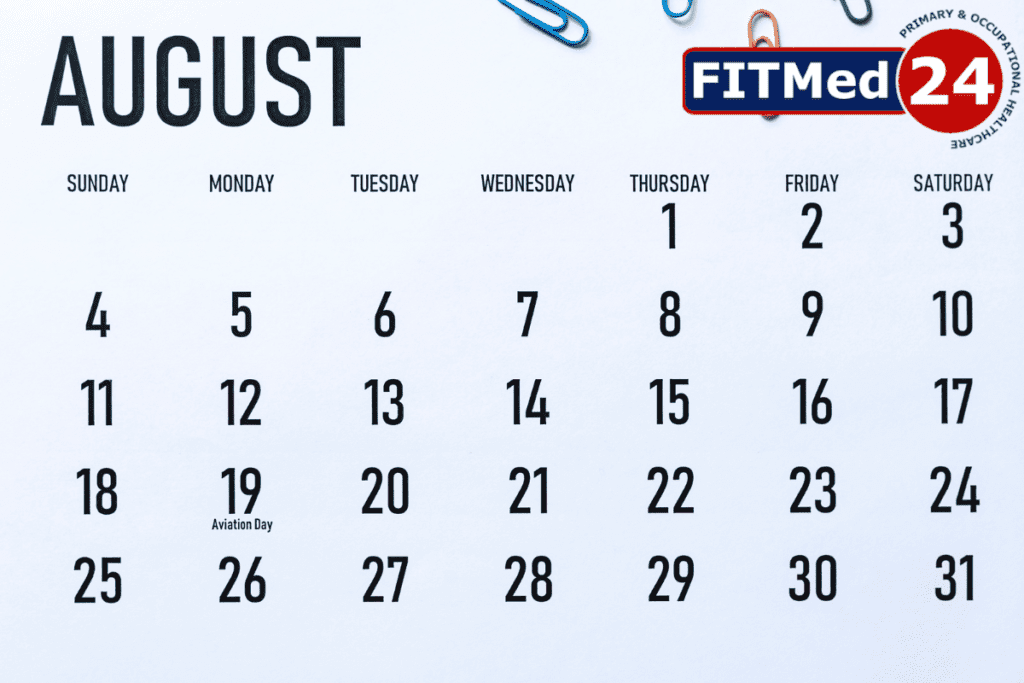 Be OHSA Compliant
The Occupational Health & Safety Act of 1993 states that medical surveillance is a planned medical process which involves carrying out various non-invasive tests on workers. Included in the tests are hearing tests, vision tests, breathing tests, and X-rays. These tests are essential in order to be OHSA compliant in South Africa.
Occupational health medicals should be viewed as a safeguard for both employers and employees. The objective is to detect potential negative impacts and possible hazards early on, so that health and safety is not compromised. If your workers are exposed to any potential workplace risk, it is required by law that you carry out occupational health medicals on an ongoing and regular basis. What sort of risks are common? If your workers are exposed to any of the following, you should be carrying our occupational health medicals:
Noise

Hazardous chemicals

Biological agents

Lead

Dust

Asbestos
Regular testing will ensure that the work environment is set up in such a way that there are no negative effects on workers.
At FITMed24, we offer medical testing services for the workplace in many different industries. Our team is well experienced and dedicated to assisting both staff and employers in keeping the workplace healthy and safe and in ensuring that action is taken when risk is suspected or proven.
If you would like to find out more about our occupational health tests and how your business can benefit from choosing FITMed24 as its service provider, simply get in touch with us. We are available via email and telephone and look forward to assisting you further.
Recent Posts
link to On-site Medicals
Serving Industry's Occupational Health Requirements Through On-Site Medicals Despite being one of the most technologically advanced societies on the African content, it is only in relatively...
link to What Employers and Workers Should Know
While there was a time when the health and safety of an employee was largely their own responsibility, that is no longer the case. An act introduced in 1993 and applicable industry-wide was intended...