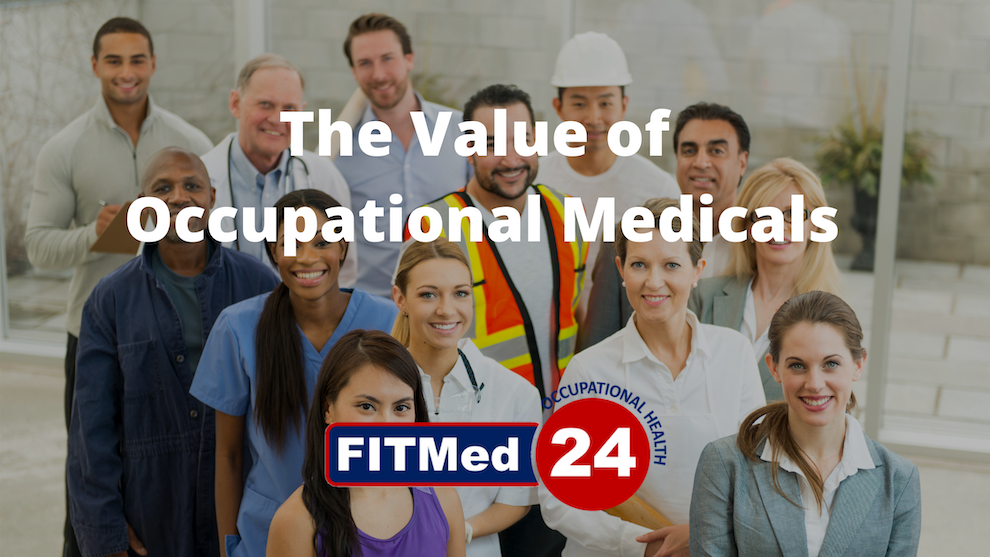 Exploring the Value of Occupational Medicals? While most people will only pay a visit to their doctor when they are in pain or feeling unwell, others tend to favour a more pre-emptive approach in which they choose to book a more in-depth physical check-up once or twice a year, a sort of roadworthy test for the body. There is a lot to be said for the latter approach, a fact that is made apparent by the growing tendency among employers to arrange for their staff to undergo occupational medicals.
These, however, are not the sort of routine examinations typically conducted by a general practitioner. In practice, they may only be carried out by personnel who have undergone the appropriate training and have obtained a recognised qualification in the field of occupational health. Those involved include physicians, nurses, and other healthcare professionals. Often, a small company will rely on a suitably qualified nurse and a part-time doctor to provide its occupational medicals, while larger companies will tend to prefer the support of a specialist organisation to conduct such services.
In addition to fielding staff with the appropriate qualifications and accreditation, one of the most important requirements for these companies is to have in-depth knowledge and experience of a wide range of industries and the tasks associated with them. Although all of the examinations they perform will have many features in common, certain activities require unique physical qualities that will need to be evaluated. This is precisely why these examinations are known as occupational medicals and why they should only be carried out by those with the relevant knowledge.
In most cases, these examinations can be carried out on the employer's premises and should not result in any significant interruption to the normal flow of work. A reputable service provider is certain to have a mobile facility to ensure that the bulk of the tests considered relevant to any given industry can be completed on-site without calling upon its external facilities.
Among the investigations common to all occupational medicals are blood pressure measurements and a variety of routine blood and urine tests. Where necessary, these will be further supplemented by more specialised examinations, such as X-rays, ECG, spirometry, audiometry, evaluation of vestibular function, and any others that may be seen as directly or indirectly relevant to a given subject's fitness to perform his or her designated tasks.
Occupational medicals are a form of insurance, not just for employees, but also for employers. A healthy workforce is a productive one and, when an employer is seen to show concern for his or her workers' health, this is a surefire recipe for inspiring loyalty and boosting internal relations, as well as reducing costly staff turnover.
Need Occupational Medical ? Contact FITMed24 today.
Recent Posts
link to How to stop the spread of Coronavirus
COVID-19 is a new illness thought to originate in China. Lots of people call it Coronavirus, which is the family of virus it belongs too. It is a virus that affects your lungs and ability to...
link to 5 Benefits of Mobile Medical Testing
The human element of your business is, in fact, one of its greatest strengths. Having employees that are efficient, passionate, loyal, and healthy can take your business from average to amazing in a...