Employee Medicals have the potential to benefit both employees and the organisations they work for:
They offer lasting benefits to employees. A worker may be helped to overcome a niggling health problem or the tests may capture potentially more serious health issues early when they are easier to treat.
Lifestyle advise and support (e.g. advice about smoking cessation) can reap long-term life-enhancing benefits.
An organisation would benefit from supporting the health and wellbeing of the workforce, with the potential for lower levels of sickness and absenteeism. Fitter workers may also concentrate better and have higher levels of productivity too.
An organisation's workforce is its most important asset, so it makes sense for managers to do what can be done to detect illness and promote health and wellbeing. And keeping employees healthy and productive arguably makes sound financial sense. There are a number of different forms of employee health screening, including:
Full physical examination
Vision test
Audiometry test
Spirometry test.
Full Physical Examination comprises of a combination of tests, which aim to give an individual a general overview of their health status and help to detect disease or risk factors early. Any issues can then be followed up with a GP, which is important as many people may suspect that they have a health issue but have not undergone medical tests.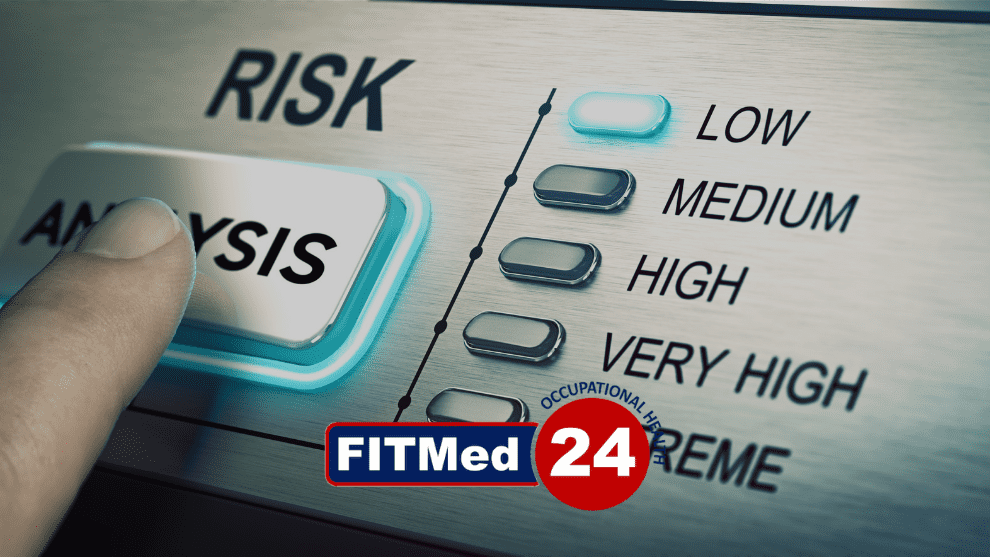 The World Health Organisation (WHO) identifies eight key risks factors to health, all of which could be addressed in a health check:
Smoking.
Drinking alcohol.
Obesity.
High blood pressure.
High cholesterol.
High blood glucose.
Poor diet.
Lack of exercise.
Medicals are provided as part of occupational health provision but should always be carried out by trained professionals who can offer good advice on the next steps, as necessary. Furthermore, employees should be reassured that the results of tests will remain confidential.
Any group screening should also involve a report to the organisation with health trends across the workforce, average levels of health and fitness compared to national averages, etc. so that the company can review its working practices and use the information to improve the working environment.
There are a number of possible approaches to health checks, Clinic Medicals or the use of the mobile medical facility. Organisations should choose the best option for them based on a number of factors, e.g. the size of the organisation, cost implications, the type of business and the pattern of work of employees.
Employee Medicals offer a variety of benefits both for organisations and the individuals who work for them.
Benefits to individuals:
Access to health information.
Reduced health risks.
Improved performance.
Better mental health.
Benefits to organisations:
Reduced sickness absence levels.
Greater staff satisfaction.
Reduced turnover of staff.
Improved productivity.
Improved morale and loyalty amongst employees – health screening demonstrates that employers care about their staff and are dedicated to helping them stay healthy.
Improved team-working.
Trust FITMed24 with your Employee Medicals
Recent Posts